Evac All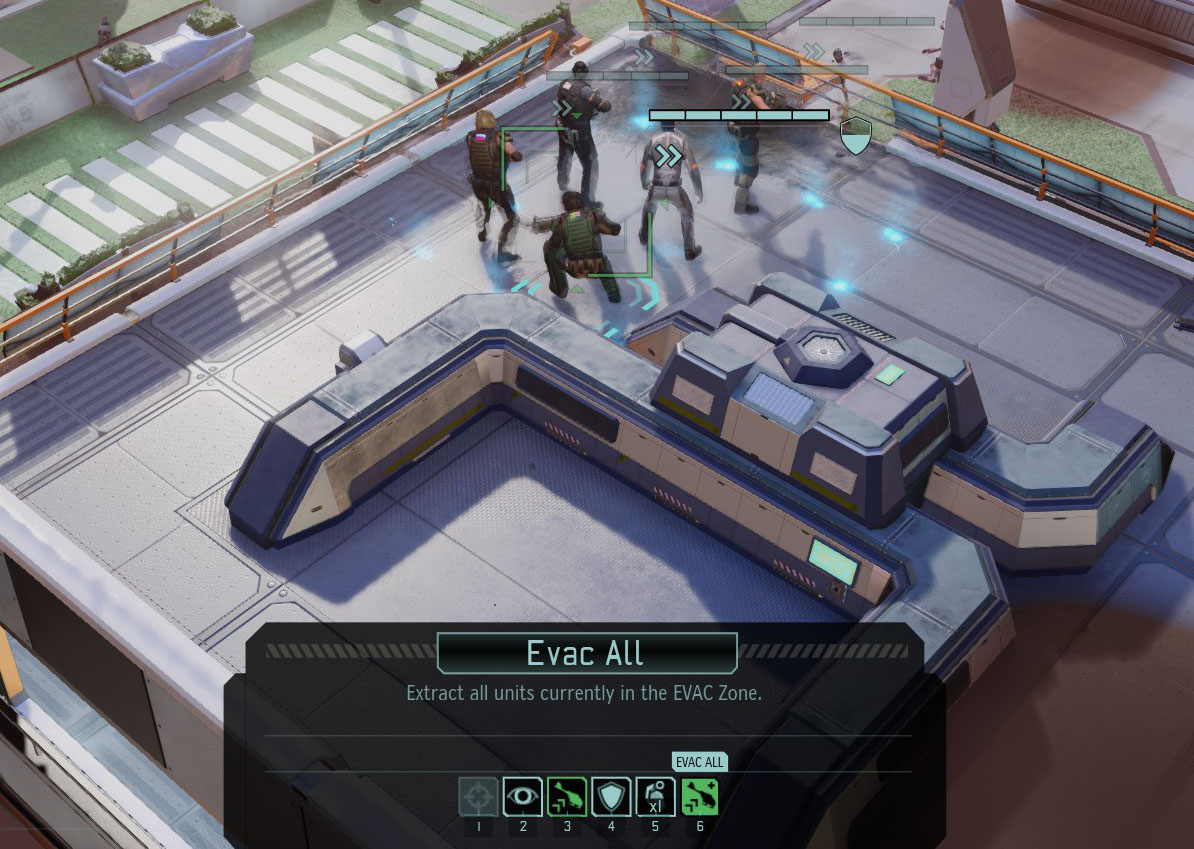 Author:
tracktwo
Last revision:
15 May at 03:41 2017 UTC
Description:
*** WotC note ***
This version of Evac All is for the original XCOM2 only. For War of the Chosen support please use this updated mod: http://steamcommunity.com/sharedfiles/filedetails/?id=1126395106
*** WotC note ***
This mod adds an "Evac All" ability to soldier ability bars when they are in an active evac zone. Clicking this button will evac all soldiers currently in the evac zone instead of needing to click the evac button on each individual soldier.
Soldiers not in the evac zone will remain, exactly as before – this mod doesn't add any gameplay change, it's purely an interface change.
Many thanks to the volunteers providing translations for this mod:
esurnir – French
Jack Kwan – Traditional Chinese
Albeoris – Russian
Josemsar – Spanish
Hamachi – Korean
almasmario – Italian
acosys, Marck – German
Kubak1000 – Polish
nobita – Japanese
http://nexusmods.com/xcom2/mods/99
Configuration
Animation style of the evac can be configured through the XComEvacAll.ini file found in the Config folder in the mod package. When installing through the Steam Workshop, it can be found in the steamappsworkshopcontent268500618669868Config folder.
This file contains several confiurable options which can be set in the XComEvacAll.ini file.
The first is EvacMode, which can have one of three values:
eAllAtOnce (Default) – All units in the zone will evac simultaneously, each performing their rope out animation at slightly staggered times.
eOneByOne – Units will evac one by one, with each soldier waiting for the previous soldier to complete their animation.
eNoAnimations – All units will instantly evac and disappear without playing any animations.
The second option is ShowNoEvacTiles, which will paint tile overlays on top of tiles in the evac zone from which you cannot leave. This is a base game feature/bug – some tiles in the evac zone that have overhanging geometry (bus shelter roof, awnings, street signs, etc) will not be eligible to evac from. The EVAC ability will be inactive when in that tile and the Evac All ability will not show up. If you're standing on such a tile and another soldier uses "Evac All" soldiers on these tiles will not evac (they're not considered in the evac zone). This option is enabled by default to help players see which tiles to avoid, but if you find them ugly you can disable them with this option.
The final option is the CharacterTemplates list in EvacAll.X2DownloadableContentInfo_EvacAll. This is a list of character template names that should be given the Evac All ability. It defaults to the standard list of controllable unit types in vanilla (Soldiers, Engineers, Scientists). New values can be added here to allow compatibility with mods that introduce new controllable character types.
Compatibility
To fix the Neutralize Target bug introduced with Shen's Last Gift, this mod now uses a custom Neutralize Target mission. This will conflict with any other mod that changes this mission definition. If you prefer to use another mod that changes this mission type, you can remove the lines in XComMissions.ini in the mod configuration folder. Evac All will still work, but this will disable the workaround for the mission bug – Evac or Evac All to extract the carried VIP as the last action of the mission will cause the VIP to be killed and no bonus reward granted. You can work around this by evacing the VIP first and then the other remaining soldiers after.
This mod is compatible with existing saves, but will not take effect until the next time you begin a mission after installing the mod. Loading a saved game in-mission from before the installation will work, but no Evac All ability will appear until the next mission.
And yes, it's compatible with Long War 2.