Doctor_Mandarbs_Map-Pack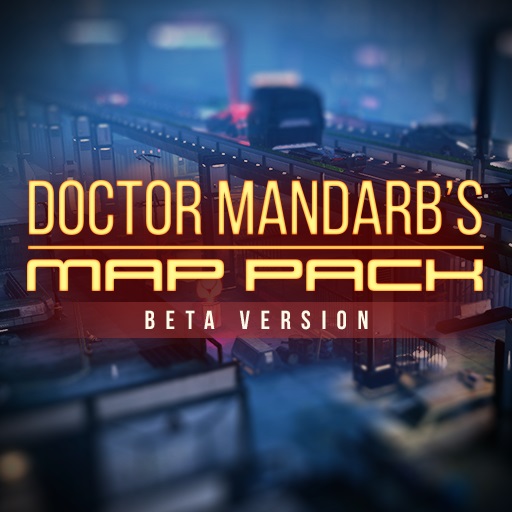 Description:
THIS Mod DOES NOT work under "War of the Chosen"!
My extra Map pieces! – Beta Version for XCOM 2
You like XCOM 2 (most noticed within Long War 2) as much as I do, but kinda get sick to see almost always the same map pieces? Welcome to my Map Project!
Q&A:
Q: Can I use your mod without Long War?
A: Yes, it's made for XCOM 2 and not specific Long War depentable. Long War brings you more missions which means more opportunities to run into my modded map pieces.
Q: Why is the mod in Beta?
A: Because I may forget to move rats, pigeons and othe minor details to the correct location, or forget to include them at all.
Q: Will this mod continue to be supported, now that War of the Chosen is live?
A: Yes, if you find any bug or mistake and let me know about it, I'll do my best to fix it and update the mod. There won't be new content however. I think 1000 PCP are enough for 1 Map Pack for XCOM 2.
Q: Do you know "Parcel Maps EC" by eclipsezr?
A: Yes, I do. In fact a handfull of PCPs in my modpack were designed by him. He gave them to me to incorporate them into my map pack, because they did not fit into his own mod.
Q: What are PCP and Parcel?
A: In short, PCP are the things that fill up the map layout and connect parcels together. Think of PCP as roads (dirt, regular, highway etc) and water streams, or sometimes cliff sides and patches of wooded area. Parcels on the other hand are houses, and bigger map pieces.
Currently included (1000 PCP & 10 Parcel):
PCP – City Center: + 223 (Finished)
PCP – Slums: + 178 (Finished)
PCP – Small Town: + 182 (Finished)
PCP – Wilderness: + 363 (Finished)
PCP – Rooftops: +20 (Finished)
PCP – Trains + 34 (Finished)
Parcel – City Center: + 6
Parcel – Small Town: + 4
Check "Change Notes" to find out what has been added!