RU-556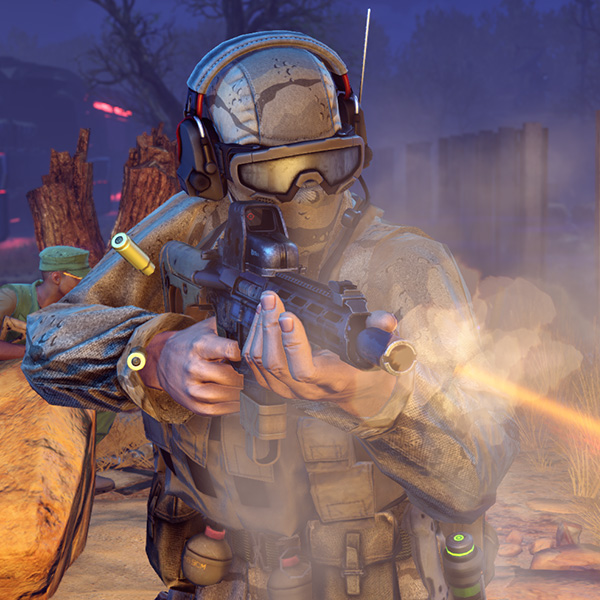 Description:
This mod adds a personal defense weapon, Codename RU-556, for any soldier that can use an assault rifle. This was the most voted weapon in the Assault Rifle polls, so naturally, I ported the weapon.
Millenia, the author of Weapons of the New Millenia mod for Fallout New Vegas, granted permission to port his work from Fallout New Vegas to XCom 2. However, he can't grant permission from several models that he used from other authors. I have to track the original source and make sure to read over their license and properly credit the author. If you love Fallout New Vegas and wanted to add more realistic weapons to the game, then check out his mod: Weapons of the New Millenia[www.nexusmods.com].
If you have issues with this mod or spotted a bug, please report it in the Bug Reporting Thread. If you want to provide feedback, whether its good or bad, then post in the General Feedback Thread.
If you are thinking of downvoting this mod, please provide feedback first, so I know what I should improve on/did wrong.
You can find my Development Thread and see my works in progress.
I don't ask for donations. Period.
FEATURES
-You can apply camo and custom colors to the weapon.
-You can configure the mod to your liking.
-You can upgrade the weapon to magnetic and beam tiers.
-Custom model for the crit bonus, miss damage, and free kill upgrades.
KNOWN ISSUES
-I've reduced most of the texture from 2048×2048 and 4096×4096, to 1024×1024, saving everyone some memory. Honestly, there isn't any reason to use 2048×2048 and bigger for weapons.
-I've disabled the rest of the attachments, since there aren't any models for those.
-Custom Sound is the default assault rifle sound.
-Custom Weapon and DBAL Icon could use some work.
TODO
Fix some bugs, if any.
Port more weapons.
Better Icons.
CREDITS
Model/Textures:
ImBrokeRU of Gamebanana for the RU-556 model[gamebanana.com] and EOTech model.
Tenoyl for creating the DBAL model.
Millenia for textures & suppressor model. If you like more realistic guns in Fallout: New Vegas, check out Weapons of the New Millenia[www.nexusmods.com].
E3245 for porting and creating additonal textures for the weapon. Also made the weapon icon and DBAL icon.
License for the RU-556 model: CREATIVE COMMONS ATTRIBUTION-NONCOMMERCIAL-SHAREALIKE 3.0 UNPORTED LICENSE.[creativecommons.org]
Suppressor/EOTech Icon:
Activision/Infinity Ward for publishing/developing Call of Duty: Modern Warfare 3 respectively.
Translation:
Mystermask for the French translation.
Mods that I used in the screenshot:
MGSV BDU Pack by Ninja Nub.
Military Camo Patterns.
If the original author(s) want this content taken down, then please contact me as soon as you can.
DISCLAIMER: ALL CONTENT BELONGS TO THEIR ORIGINAL AUTHOR(S). ALL RIGHTS RESERVED.
LOG
Release ver: 1.02
-Added French translation. Thanks goes out to mystermask for taking the time to translate.
Release ver: 1.01
-New Workshop Icon
-Angled Grips were not supposed to be customizable. This is now fixed.
Release ver: 1.0
-Initial release of this mod.