More Environmental Lighting Maps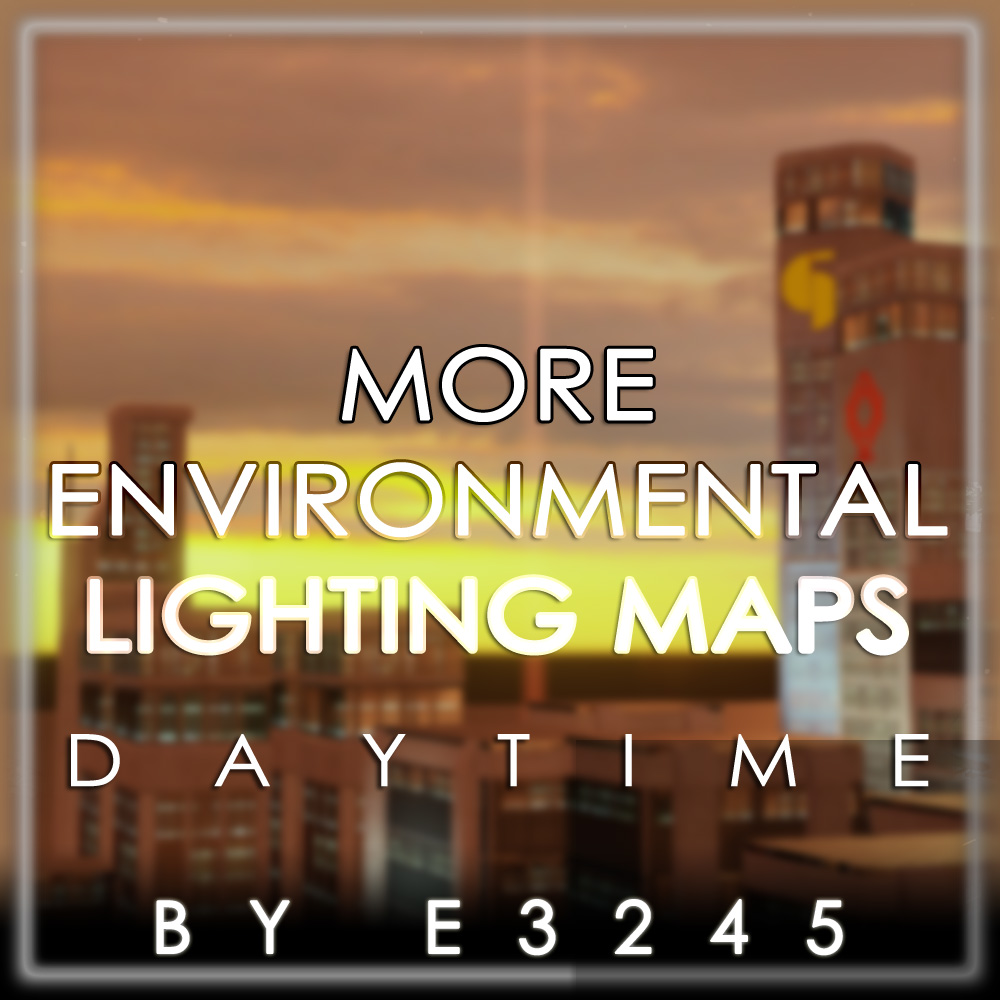 Author:
E3245
Last revision:
21 Apr at 20:04 2017 UTC
Description:
PSA: THE NIGHT MAPS ARE REMOVED FROM THIS MOD! THEY ARE NOW CONTAINED IN A SEPARATE MOD.
This mod adds (not replaces) several new skydomes/Environmental Lighting Maps to both the Tactical and Avenger map. This mod will change the lighting of the tactical and Avenger maps, when these maps are present.
If you have issues with this mod or spotted a bug, please report it in the Bug Report Thread. If you want to provide feedback, whether its good or bad, then post in the General Feedback Thread.
If you are thinking of downvoting this mod, please provide feedback first, so I know what I should improve on/did wrong.
WHAT THIS MOD ADDS
Daytime – Noon and Overcast
Dusk
KNOWN ISSUES
The Rain/Snow maps are disabled in the Avenger Basecape view. I'm pretty sure that the rain and snow will clip through the Avenger.
TODO
Fix some bugs, if any.
Port more skydomes (Nightime Skydomes mostly)
Add more weather varieties. (Heavy rain/snow at daytime, Hurricane weather)
COMPATIBILITY
It's compatible with all map mods, since it adds (NOT RELPACES) Environmental Lighting maps.
CREDITS
Textures:
CGSkies for the panoramic sky textures.
Material/Map Assembly/Misc:
E3245 for assembling the maps and materials for this mod.
Robojumper for figuring out post processing, and Color Lookup Tables.
DISCLAIMER: ALL CONTENT BELONGS TO THEIR ORIGINAL AUTHOR(S). ALL RIGHTS RESERVED.
LOG
Release ver: 1.200
Removed the night maps from this mod.
Release ver: 1.100
Added better and more accurate Post Processing to the maps. Thanks goes out to robojumper for figuring that out.
Attempted to brighten the night maps so that visibility is better.
Disabled the night maps on the Avenger view.
Release ver: 1.000
Initial release of this mod.