LW2_All_Officer_Perks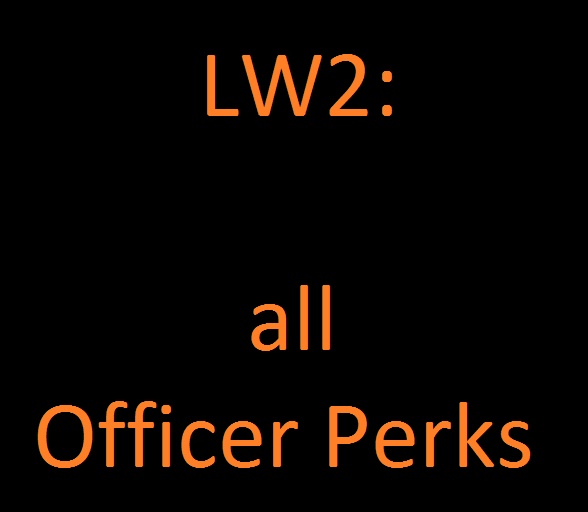 Author:
dv
Last revision:
11 May at 09:17 2017 UTC
Description:
This mod grants both perks to an officer when training completes instead of only one. Requires Long War 2.
There is no way to get more or less than two perks.
This mod expects an officer to have exactly two perks to choose from at each rank. It is completely untested with any number other than two.
Enabling and disabling the mod during campaigns should not cause any issues. However, you may or may not need to destroy and rebuild the Guerilla Tactics School for changes to take effect.
Conflicts:
Anything that overwrites XComGameState_HeadquartersProjectTrainLWOfficer.