LW2 Information Display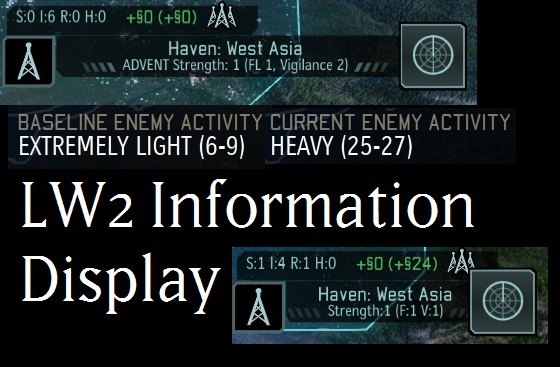 Author:
notgreat
Last revision:
6 Jun at 21:45 2017 UTC
Description:
Adds Vigilance and Force Level (FL) display and makes the enemy strength provide numbers rather than just an uninformative word description.
FL is the tech level of the aliens.
Vigilance is used to determine which missions spawn and cause the ADVENT to move strength into that region.
Options located in the XComGame.ini file.
Compatibility information: Overrides
UIStrategyMapItem_Region_LW
UIUtilities_Text_LW
UIResistanceManagement_ListItem