Pinkie Pie Voice Pack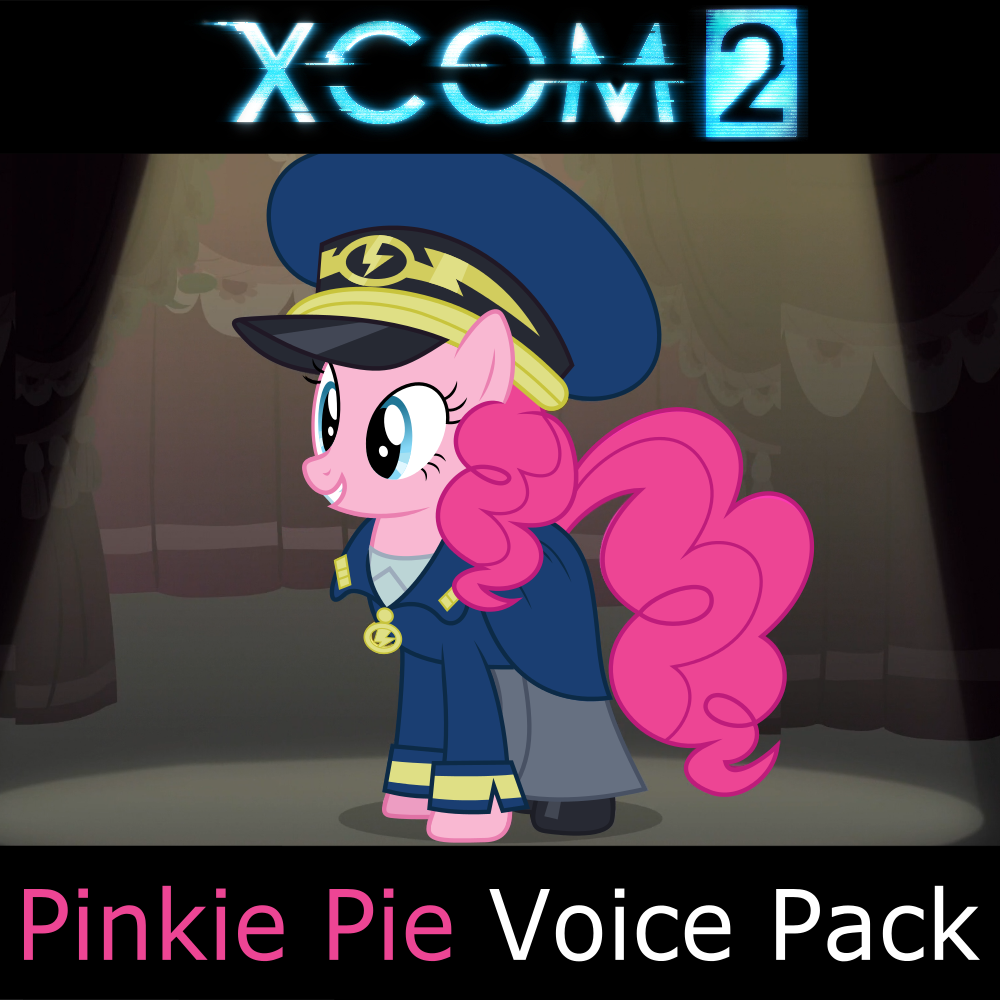 Author:
Strongfort
Last revision:
17 Apr at 04:28 2016 UTC
Description:
This voice pack adds Pinkie Pie's voice from My Little Pony into XCOM 2.
She currently has 170+ samples from all seasons of MLP and all of the EQG movies. I will be adding more as season 6 of MLP continues. I also have applied a radio filter to make her sound more like the other soldiers.
Do note that there are quite a few samples with background noises. I have tried my best to reduce as much background noise without degrading the overall sound quality. Feel free to give feedback about these samples, so that I can remove/subsitute them if I get too much complaints about them.
If you want to contribute to this mod as a VA or if there's a line you want me to add from the show, please go to the discussion here and give your suggestions! I will also be listing out cues that I need Pinkie Pie's voice for at that discussion.
Oh and one last thing, there is a little surprise for you if you use PSI operatives with Pinkie…
I would like to thank L3Th4lPrOdiGy for his MLP soundboards which gave me inspiration and made this mod possible.
Link for the Nexus Mod version here[www.nexusmods.com]
PS: Thanks for featuring this mod, EQD!!![www.equestriadaily.com]