Xenoblade Chronicles – Shulk Voice Mod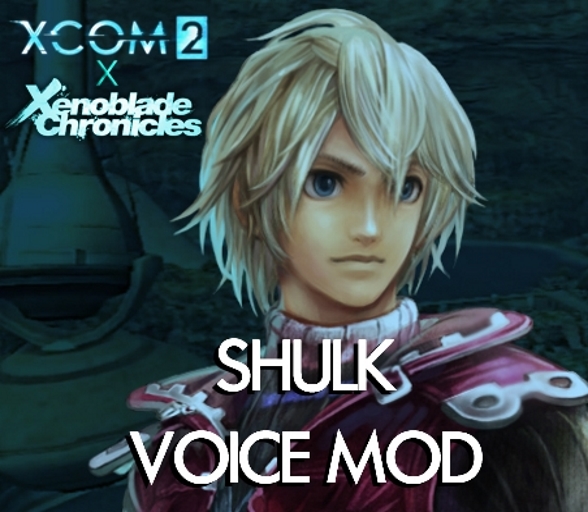 Description:
The Monado boy, fresh from the Bionis has joined forces with XCOM to change the alien riddled future.
Around 353 different voice clips were used for this voice mod
Usable with Male soldiers
Radio effect implemented on each voice clip
Comprised of many voice clips from Xenoblade Chronicles and for Shulk, some extra lines from Super Smash Bros.
The first part in a seven part Xenoblade Chronicles voice mod pack.
Xenoblade Chronicles is owned by Monolith Soft & Nintendo. Shulk is voiced by Adam Howden
Any constructive feedback will be appreciated.