Unrestricted Customization – Wotc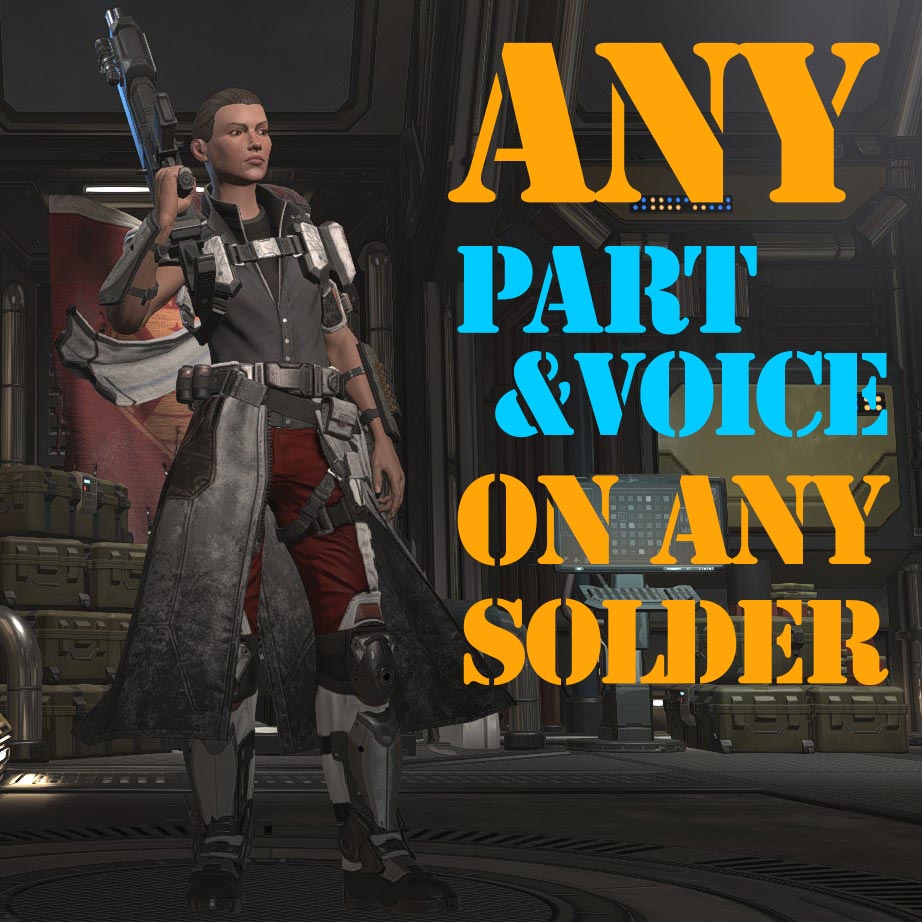 Author:
Toxic Frog
Last revision:
10 Nov at 18:40 2018 UTC
Description:
Features
– Allows to set any voice for any soldier.
– Allows to use any body parts for any gender/armor/tech-level/character-type (including thoses added by mods).
– Allows to use civilian body parts and some previously unavailable vanilla content (ie: hero underlays).
– Allows to use thighs/shins/torsoDecos on any solder.
– Outfit Randomization
– Outfit Importation from character pool
– Outfit copy/paste
– Body part filtering
FAQ
– How to unhide hidden/removed parts ?
In mod's settings, check ShowBlacklistedOnly,
then find the part in the customization menus and clic 'edit',
then uncheck 'hide/remove' within the part edition menu.
– Where are the settings ?
Make sure you installed Mod Config Menu,
Then in game Options menu, click on "Mod Settings" then "UnrestrictedCustomization"
Known bugs
– The first time a soldier generated from CharPool appears, his outfit may differ from what it was in charPool ; reimporting it will fix the issue.
– changing torso when wearing alien hunter armor remove their special animations.
Compatibility
– Require WotC, for legacy alternative try http://steamcommunity.com/sharedfiles/filedetails/?id=619159905
Links
– How to create UnrestrictedCustomization-friendly mods
– Changelog
– Bug Report
– Suggestions
PS: the torso of the "steroid-woman" screenshot comes from this mod : http://steamcommunity.com/sharedfiles/filedetails/?id=1123785326s