Walker Texas Ranger Voice Pack Collection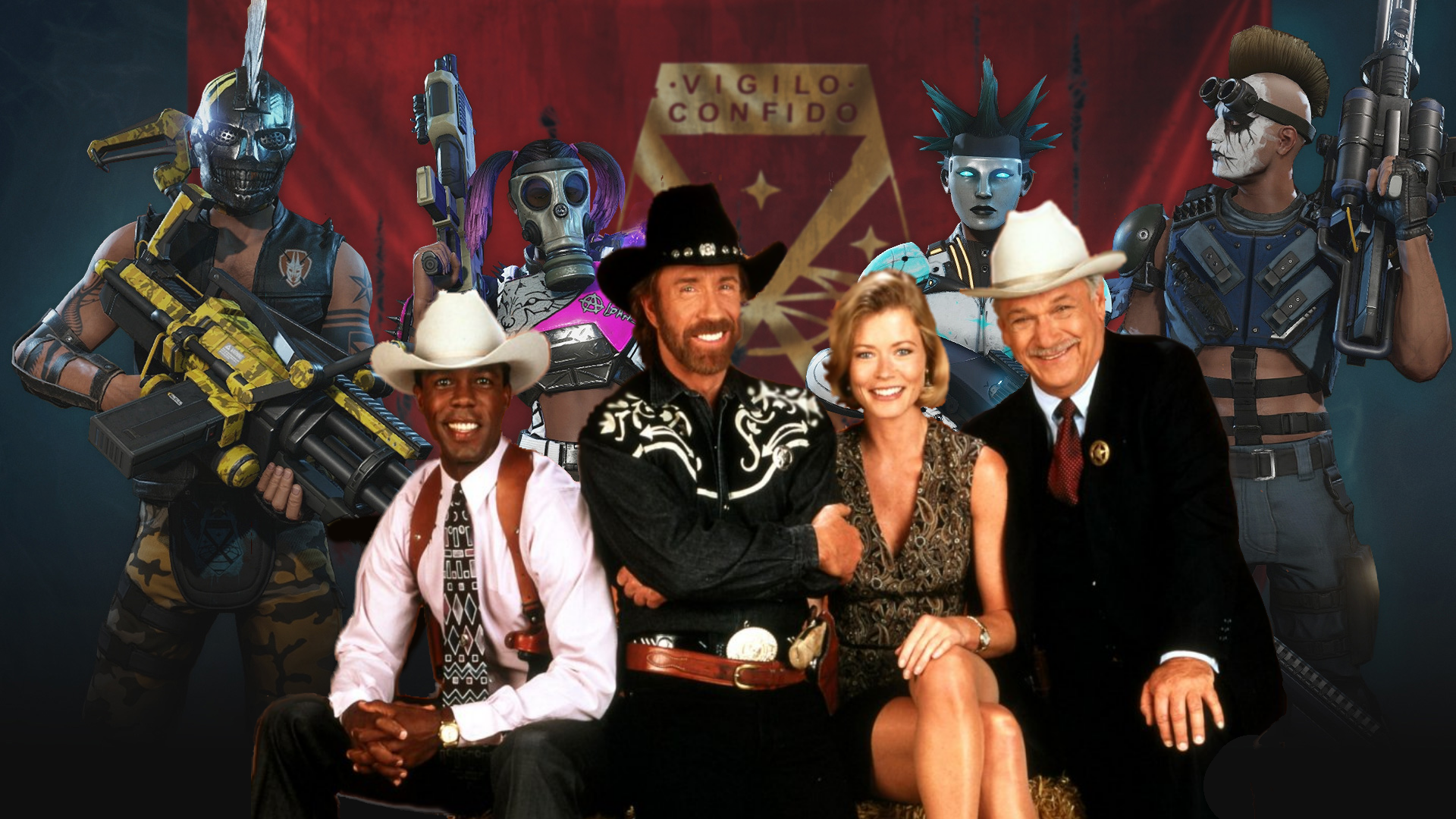 Description:
As requested, this is a collection of all the voice packs I've made for convenience. Some of the packs contain profanity. Hell, most of them do.
I'm not a modder, I don't know anything about programming or scripting. That is all alien magic to me. I just came across Zuff's very nice tutorial on how to make voice packs and that's all I know. This is my first attempt at doing any sort of public modding for a game so if you notice anything wrong with my packs please let me know so I can fix them. That said there are some things I don't think I'll be able to fix.
No sneaking, pre-combat cues in any of my packs which is probably jarring. No idea how to get it to work. I'm guessing it's something to do with the attitude system which I don't think any voice pack maker has figured out how to get working. But even if I could get the sneaking cues to work, most of the packs in the list don't have any audio recorded for it anyway. As is I just have sneaking voices trigger on the ranger's Conceal ability and when spotting enemies while hidden.
Many of my packs lack the important gameplay cues Low Ammo/Out of Ammo and Fire Spreading warnings, which can be a big deal if you're in a tight spot and relying on that information being relayed. Believe it not but finding lines that fit these cues is a royal pain, even for games like first-person shooters that you would think would have the ammunition lines. So WARNING: keep an eye on fires and ammunition levels when using these packs because your guys probably won't warn you.
Regarding preview videos, they are typically highlights of two or three levels of editor gameplay, usually Destroy the Alien Relay because the mission briefing is the shortest. I use four of the same character to get as many actions recorded as possible but this also raises the potential for repeat lines, which I try to edit out.
*Thanks to Jill for gifting the War of the Chosen expansion to me so I could update these packs for everyone.
*I guess I need to add this now: Before you leave any angry comments complaining about the fact that I don't combine all related voices (Team Fortress 2) into a single package, the reason I don't is because I was asked not to. Some people prefer just having one character from a group rather than downloading the whole package which could be over 400mb. You'll notice this doesn't apply to voice packs like the Company of Heroes or Medal of Honor Multiplayer packs because they feature generic voices, not specific characters.