[Legacy] Star Wars: Boba Fett Squadmate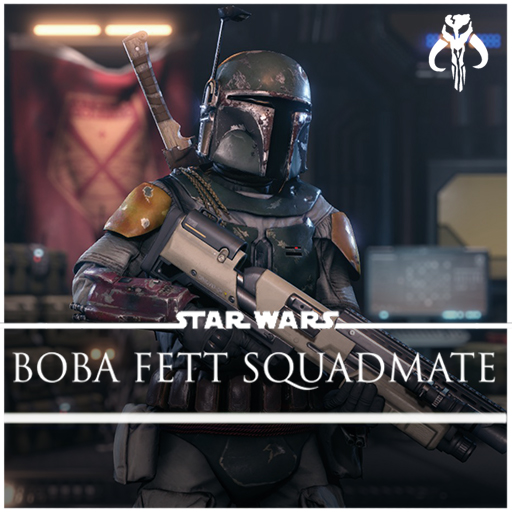 Description:
The galaxy most notorious bounty hunter joins the fight.
Voice pack by Valkyrie: http://steamcommunity.com/sharedfiles/filedetails/?id=628341017&searchtext=boba+fett
Uploader's Note:

For now, Im done with Clones stuff, (Mod size nearing 1GB) I might be back, but don't expect it to be soon.
Im off to either pursue my own personal project or maybe port over something else, we'll see.
The assets used here orignated from the Star Wars EA Battlefront game, All assets belongs to EA and Dice and Star Wars is rightfuly owned by Disney. The assets here are for non-commerical uses and Im not earning or accepting a single cent from this mod.
Q: Will there ever be a female version made avaliable?
A: At the moment no, I'm getting migraines from being asked that alot.
Q: What even is this mod?
A: It's a customisation mod, so it will not effect gameplay in any way.
Q: What is the planned updates?
A: No idea at the moment, do check the page for desc updates though.
Q: Will this be updated for WOTC?
A: Yes, eventually, but I have alot of things on my plate at the moment.
EA (Electronic Arts): For creating the Assets
CorraAshu: For extracting the Assets for us to use..
Me: Porting and rigging the assets into XCOM 2 to make it useable.