MSF in War of the Chosen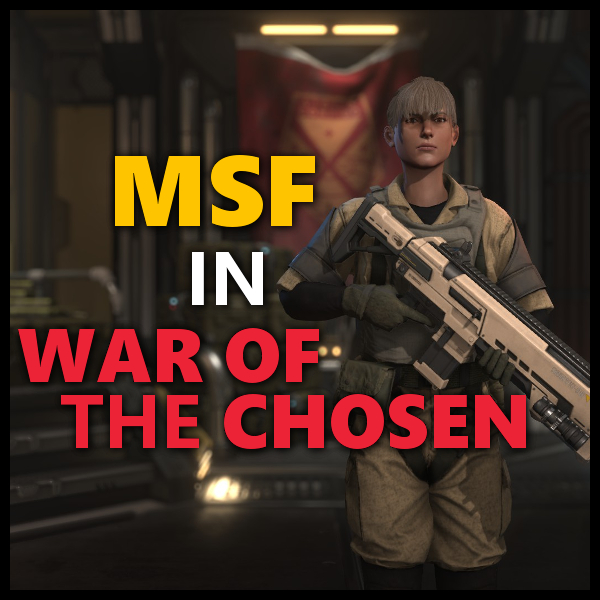 Description:
This mod is for War of the Chosen and is not compatible with vanilla XCOM 2. Download
MSF in XCOM
for a version compatible with the base game.
What is this mod?
This mod aims to add the MSF models from MGSV into War of the Chosen as customization options. An empty deco options mod is recommended.
Features:
Four torso options
Four arm options
One leg options
MSF arm patch
Recolorable fatigues
Recolorable vest
Known issues:
Minor clipping
Mixing with vanilla options will result in noticable gaps
Mod Directory:
…steamappsworkshopcontent2685001299026551
Permissions:
People are free to use as they see fit parts of the mod that I worked, I only ask that proper credit be given.
Credits:
Kojima Productions / Konami – MGSV:TPP & MGSV:GZ
Firaxis – XCOM 2
∑3245 – Materials and textures
The creators of FtexTool, GzsTool, and FMDL Studio
Spart117MC – Porting and rigging