RPGO Specialization Pack – Gauntlet Integration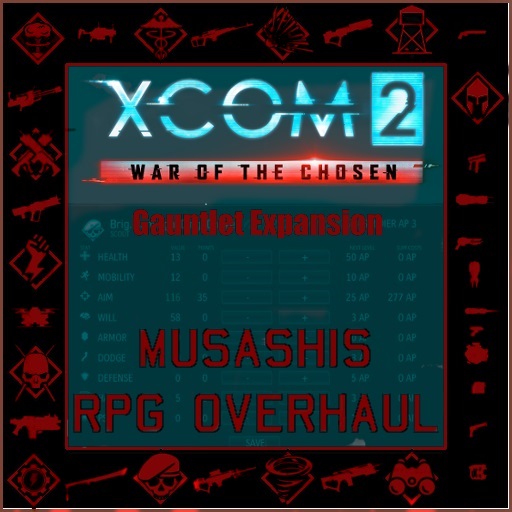 Description:
This mod adds new specializations for Musashi's amazing RPGO mod. They are made using the LW2 gauntlet, and as such require the LW2 Secondary Weapons pack. This pack will be updated.
Specializations Added:
*Rocketeer – uses the Technical Gauntlet to cause destruction across the battlefield using various rockets. While they aren't as covert as our other operatives, they bring in the heavy weapons.
*Purifier – uses the Technical Gauntlet to purify the xenos: one blast of flame at a time. When they get in close, you can bet that they leave nothing but ashes.
RPGO Changes:
*The gauntlet is now equipable from the start. This grants the rocket, flamethrower, and homing rockets with T3.
Future Plans (different mods):
*Rising Tide mutli-line specializations.
*Architect and other single class specializations.
*SPARK specialization system
Want to support me? Buy me a coffee – https://ko-fi.com/Y8Y5A5C4 or check out my other stuff –
https://www.patreon.com/greatestkracken. I'll be keeping updates on Patreon, so check it out.