[WOTC] Ghosts Mod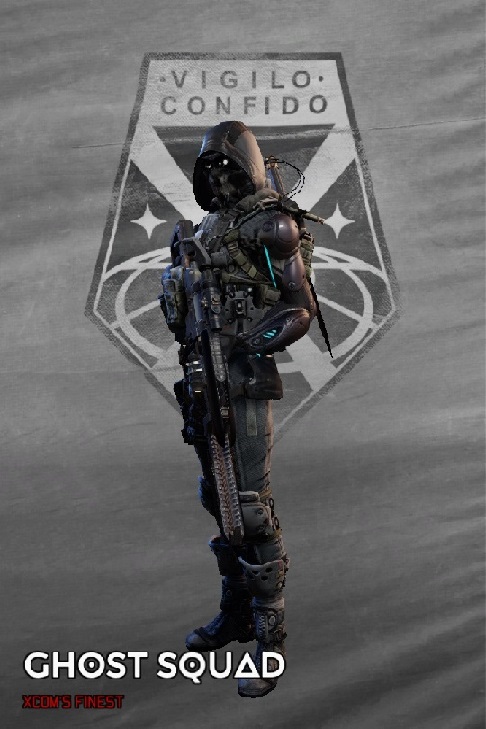 Author:
Mjolnir1785
Last revision:
28 Mar at 05:51 2018 UTC
Description:
WOTC Ghost Class
This mod adds the Ghost class to the game.
Ghosts are a stealth based class that specializes in Marksmanship.
They are capable of using Vektor and Sniper Rifles (For if you have a mod that doesn't have a reaper variant)
They are also proficient in Assault Rifles, Shotguns, SMG, Swords, Axes and Pistols play them how you want.
They have 4 talent trees:
Scout – Long Range sniper skills
Wraith – Stealth based Skills
Reaper – Melee Ranger Skills
Reaver – Assault based skills
Now Including SpecOps Corpsman
Corpsman are trained to go into combat with special operations units such as the Ghost. Trained in Battlefield medicine they can treat any wounds on the battlefield.
They are proficient in Assault Rifles, Shotguns, SMG, Pistol, and the use of the Gremlin.
Talents:
Technical – Corpsman take advantage of Gremlins to help them treat wounds in combat this also allows them to be skilled hackers.
Medic – Everything a Corpsman needs to treat wounds and keep soldiers in the fight
Stealth – They learn stealth tactics to keep up with Ghosts in combat.
Gunfighter – Every Corpsman is trained to be a Rifleman before they learn to be a Combat Medic.
Warfighter
The Warfighters are an expeditionary unit attatched to the ghosts. They're primarily Rifleman but also specialize in pistol marksmanship.
Talents:
Stalker – These Warfighters have specialized training allowing them to find, track, and kill specified targets.
Gunslinger – They are highly proficient in the use of their sidearms.
Ghost – They use stealth to ambush their targets.
Rifleman – What makes the green grass grow?
NOTE: THIS MOD IS RECOMMENDED FOR A NEW GAME. THE CLASSES WILL BE ADDED TO OLD SAVES HOWEVER ONCE IN A GAME ANY CHANGES TO THE MOD DO NOT REFLECT ON PREVIOUS SAVES.
Required Mod:
"[WOTC] New Promotion Screen by Default" Created by MoonWolf
http://steamcommunity.com/workshop/filedetails/?id=1124609091
Recommended Mods:
(Not Required)
Try out my Chosen Assassins Sword Mod:
http://steamcommunity.com/sharedfiles/filedetails/?id=1316811080
Centrals Battle Rifles:
http://steamcommunity.com/sharedfiles/filedetails/?id=1330478705
Simple True Concealment
http://steamcommunity.com/sharedfiles/filedetails/?id=1124148961
Commanders Choice
http://steamcommunity.com/sharedfiles/filedetails/?id=688405905
Jarnbjorn – Viking Axe
http://steamcommunity.com/sharedfiles/filedetails/?id=1341387924
Other cool class mods:
Check out Richards class mods they are great and what go me interested in creating my own classes.
http://steamcommunity.com/sharedfiles/filedetails/?id=1253020874