Misclick Confirm WOTC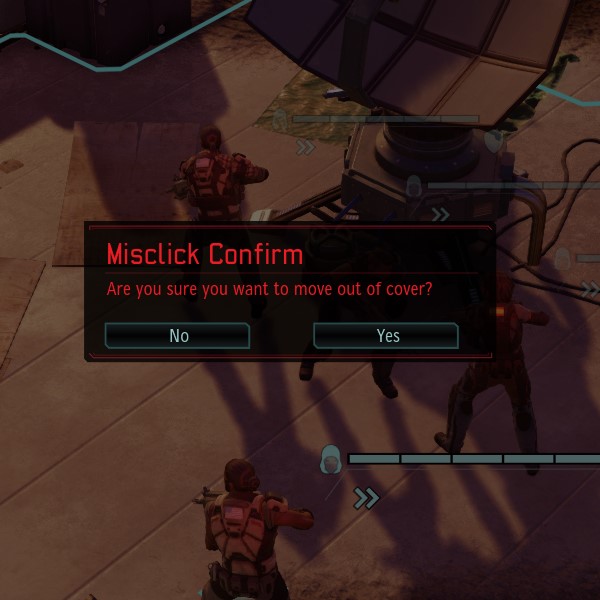 Author:
spacemanaki
Last revision:
26 May at 21:13 2018 UTC
Description:
This mod adds a confirmation pop up whenever you order a soldier to move somewhere without cover, to prevent accidental misclicking ending your Ironman campaign.
The pop up is only shown under these circumstances:
– The move order ends out in the open and not in cover.
– The move order ends outside the evac zone.
– There are ranged enemies visible to the currently selected unit.
– The selected unit can use cover (for example a human soldier and not a Spark)
This version of the mod only works in WOTC. There's a vanilla version here:
https://steamcommunity.com/sharedfiles/filedetails/?id=1264207605
Compatibility
– The mod no longer overrides XComTacticalInput, so should be compatible with mods which change camera behavior
– However, it now overrides XComTacticalController, so is not compatible with any mod that overrides that class (I'm only aware of one, robojumper's Unit Selection Order mod)
This is my first mod, so if you find bugs (sorry!) or if you have suggestions for how to improve it, please let me know in the comments!
Thanks to BlueRaja (the Confirm Free Reload mod was a useful example) and to robojumper for help on the forums.
Translations
– French translation added thanks to lexo1000