[WOTC] Soldier Header Fix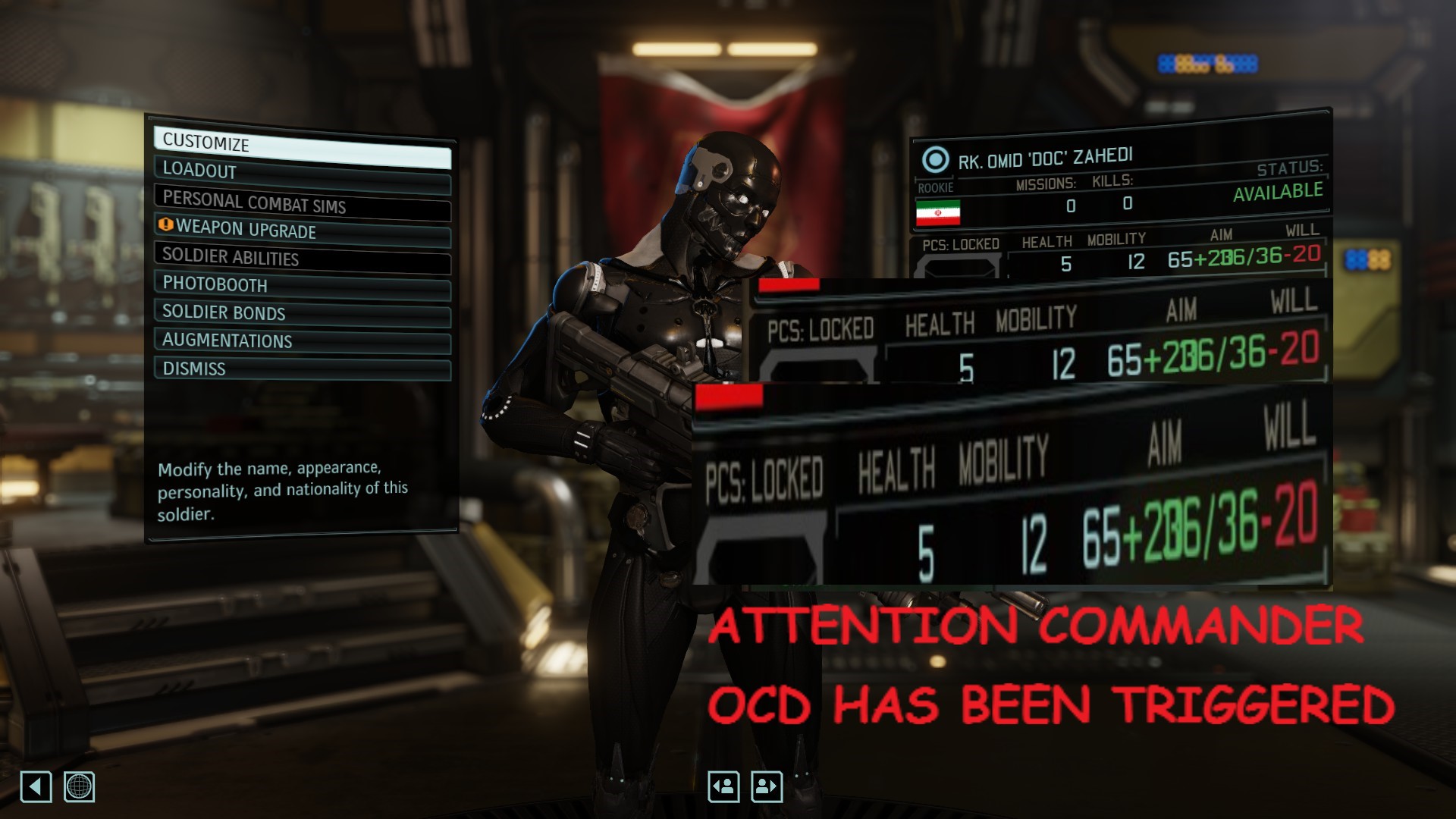 Author:
Hotl3looded
Last revision:
22 Apr at 14:19 2018 UTC
Description:
OVERVIEW
This is a simple mod that fixes the stats shown in the soldier header in the armory screen. This mod should be enabled when using other mods that add items with stat boosts that you want to hide.
FEATURES
Will stat no longer shows the maximum Will. It only shows the current Will. (This is consistent with how the Health stat is shown)
Added config options to hide specific stats from specific items.
The second feature let's you choose which stat to hide from an item that adds multiple stats. This is particularly useful when equipping an item that boosts Aim for a single ability and you want to hide it without affecting the other stat boosts from that item (Read: Claw Augmentations).
The configuration file should be in the following location:
<Your Steam Install> steamappsworkshopcontent2685001367826477ConfigXComUISoldierHeaderFix.ini
COMPATIBILITY
This mod overrides the following class:
Therefore, it will not be compatible with mods that override this same class.
You should be able to add it mid campaign without problems.