Marine BDUs in War of the Chosen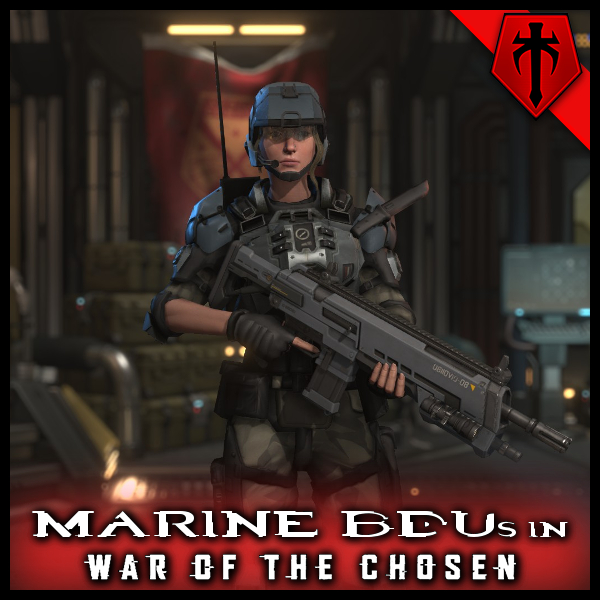 Description:
They're the best of the best—but they're only human.
What is this mod?
This mod aims to add the Halo 3 Anniversary marine models made by AbiSV as customization options.
Features:
Three upper / lower face props
Six helmet options
Eight torso options
Eight arm options
Eight shoulder options
Three leg options
Eight thigh options
Five torso deco options
Add Part Names integration
Known issues:
Mixing with vanilla options may result in gaps
Recommended mods:
Mod Directory:
…steamappsworkshopcontent2685001369049117
Permissions:
People are free to use as they see fit parts of the mod that I worked, I only ask that proper credit be given.
Credits:
Bungie & Microsoft – Halo 3
Firaxis – XCOM 2
AbiSV – Model and textures
Valkyries733 – Uploading the original mod to the Garry's Mod Workshop
Condensed Turtle Flesh – Converting the models to FBX; texture editing and materials
.vhs – Preview image assets
Will Turnbow – Halo 3 Font
Spart117MC – Rigging; minor texture editing; mesh editing