JOKER 'Heath Ledger' Vanilla And WoTC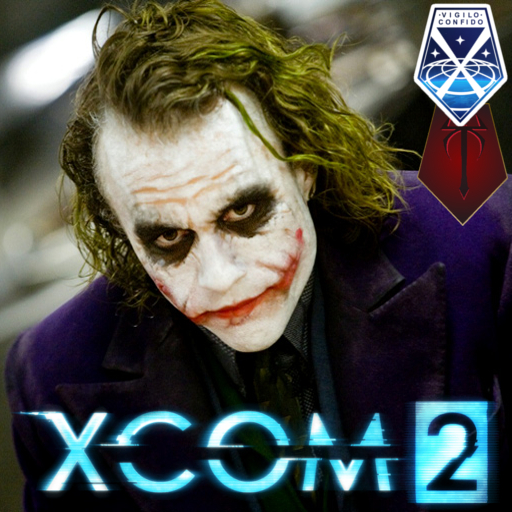 Description:
"..but when I re-release my mod for both versions of XCOM 2 – THEN EVERYONE LOSES THEIR MINDS!!!" – Mr J.
Heath Ledger took Batman's greatest nemesis and gave cinema one of the all time greatest villians of all time.
This Mod contains over 330 lines of new and remixed dialogue from the film "The Dark Knight "
My Second Voice Mod originally from June 2017, but has been updated on an off until now.
THIS IS NOT JUST A RE-RELEASE OF THE MOD THAT I UPLOADED THEN REMOVED PREVIOUSLY, it does have the following significant changes:
1) REBUILT. Tested and working on both Vanilla XCOM 2 and WotC (Including custom factions). The old version was unnecessarily WoTC dependent and didn't work on the new factions. – oops, my bad.
2) More Dialogue.
3) Tidier, some cleaner samples. Culled some rogue samples.
Feedback Positve/Negative is appreciated. If you enjoy this mod, please come back and hit the 'Thumbs up' button.
Credits:
Mr Heath Ledger
Warner Bros "The Dark Knight"