[WOTC] Corrosive Rounds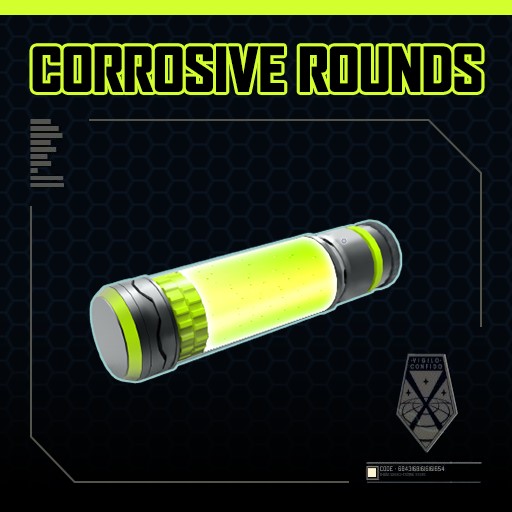 Description:
OVERVIEW
So we got fire grenades and fire rounds, poison grenades and poison rounds, acid grenades and… nothing.
To satisfy my OCD, I had to make an acid themed ammo to fill the void left by Firaxis. Acid themed means that these rounds are particularly good at shredding armor.
FEATURES
Adds "Corrosive Rounds" to the game – obtainable from the experimental ammo project
Corrosive Rounds add +1 damage and +1 armor shred to main weapons and eligible secondary weapons – yes you can now shred armor with pistols!
Corrosive Rounds apply acid burn on biological and mechanical targets – 1 damage per turn
Corrosive Rounds add a new custom acid effect to your attacks!
COMPATIBILITY
This mod should be compatible with any other mod.
If you add/remove it mid campaign, you should use it in conjunction with Reward Decks Refresher.
CREDITS
I'd like to thank the following persons:
.vhs for making the visual content, including the mod thumbnail, the item picture and the custom acid effect.
Chu Nana Go for the spanish translation
zxc2008 for the simplified chinese translation