[WOTC] PGO: Cut Content Ammo Addon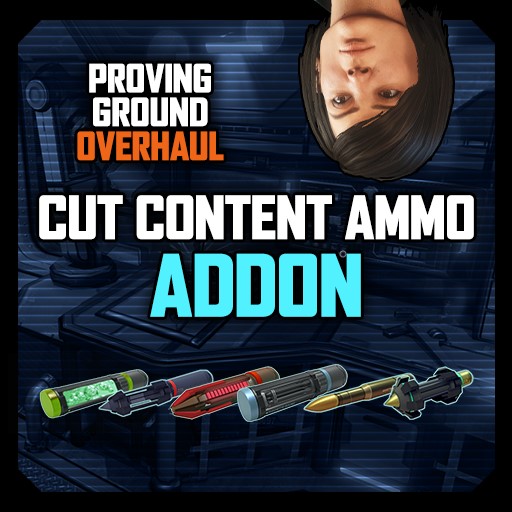 Author:
Hotl3looded
Last revision:
1 May at 16:06 2018 UTC
Description:
OVERVIEW
Many of you asked for compatibility between Proving Ground Overhaul and CutContentAmmo so here it is!
FEATURES
All project times/costs and item costs/resell values can be edited in the config file (you can add or remove anything, even corpses).
Adds new Proving Ground projects to unlock the ammos from CutContentAmmo
Redscreen Rounds are unlocked by the "Bluescreen Protocol" project
Acid Rounds are unlocked by the new "Corrosive Touch" project – see Proving Ground Overhaul for more details
Adds config options to enable/disable any of the new ammos – they are all enabled by default
The configuration file should be in the following location:
<Your Steam Install> steamappsworkshopcontent2685001374832328ConfigXComPGOCutContentAmmoAddon.ini
COMPATIBILITY
This mod should be compatible with almost any mod.
It should be safe to add mid campaign.
CREDITS
I'd like to thank the following persons:
.vhs for making the awesome thumbnail picture
shadow79 for making CutContentAmmo
GrimyBunyip for making the original vanilla mod
Chu Nana Go for the spanish translation