Infirmary Healing Rate Changer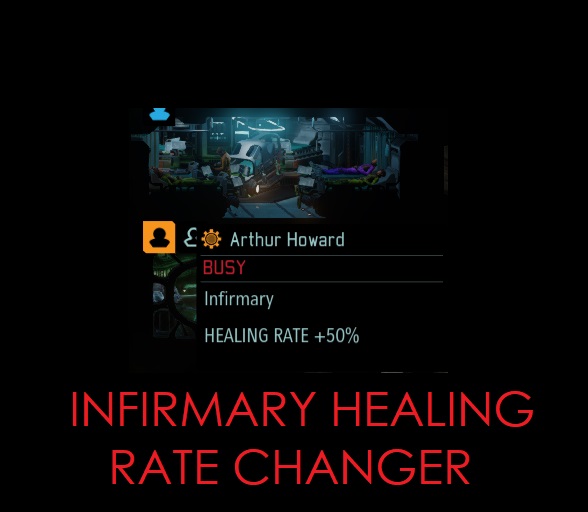 Description:
Allows you to customize the Healing Rate bonus staffing someone in the Infirmary provides.
The new default is 50% bonus.
The base game default is 100%.
-= CUSTOMIZE =-
You can change the value in
C:Program Files (x86)Steamsteamappsworkshopcontent2685001188260112ConfigXComInfirmaryStaffConfig.ini
-= COMPATIBILITY =-
The mod takes effect immediately, and stops when you uninstall. No permanent effects on your campaign.
I have no idea how it interacts with Working Scientists as I've opted not to use it. Please send reports.
The functionality of scanning at the Templar base is unchanged, as I don't feel actively scanning is overpowered and if it's still 100% faster, that's perfectly OK.
-= INFIRMARY+ =-
I made this mod to use with the Infirmary+ mod, so that having 2 units staved provides the same bonus as having 1. This is effectively a nerf, I always found the 100% off the bat bonus to be too high. However, Infirmary+ is not required. You can use it with unmodded WOTC. The other staffing slot functionality is untouched.
If you do decide to use Infirmary+, I suggest using a value between 0.25 and 0.50
http://steamcommunity.com/sharedfiles/filedetails/?id=1135191963