Reaper Scythe Class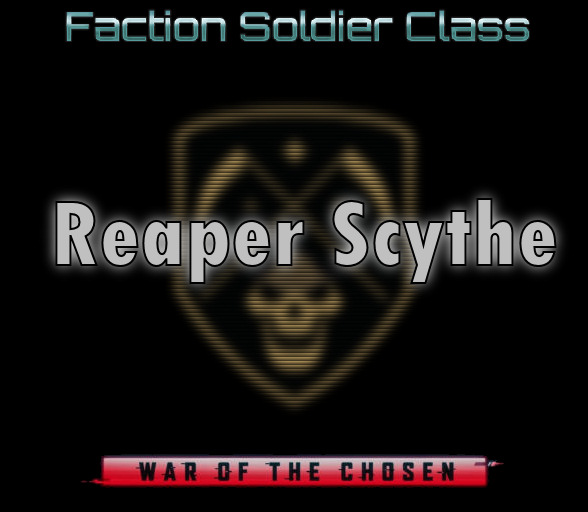 Author:
PZ
Last revision:
5 May at 17:40 2018 UTC
Description:
Every Reaper uses stealth and distraction as a powerful asset, slaying foes from the shadows, but some prefer to dispatch their enemies with a swift blade rather than anything quite as… loud… as using explosives. Of course, they still carry the Reapers' signature Vektor rifle, and are quite capable of killing from a distance as well.
The Reaper Scythe class is an additional class for the Reapers. Newly created Reapers will have a random chance to be a Reaper Scythe instead.
Reaper Scythe Squaddies get Shadow, like a typical Reaper, but also gain the ability to use a sword rather than a claymore.
At Corporal level, Reaper Scythes can choose between Sting and Shadow Rising, which adds an additional charge to Shadow.
At Sergeant level, they get Target Definition or Triple Sting, which adds two additional charges to Sting.
At Lieutenant level, they get Silent Killer, Blademaster or Needle.
At Captain level, they get Hunter's Instinct (the same as the Ranger GTS perk), Assassinate, which is a two-action shot that has a 0% chance of detection on a kill, or Honed Edge, which adds shred to melee attacks.
At Major level, they get Implacable or Banish.
And at Colonel level, they get Bladestorm or Total Darkness, which greatly reduces enemy detection radii, possibly to zero.
Make sure you have the Multiple Faction Soldier Classes mod installed, or Reaper Scythes won't show up!
WOTC Only.