Elite General Squadmate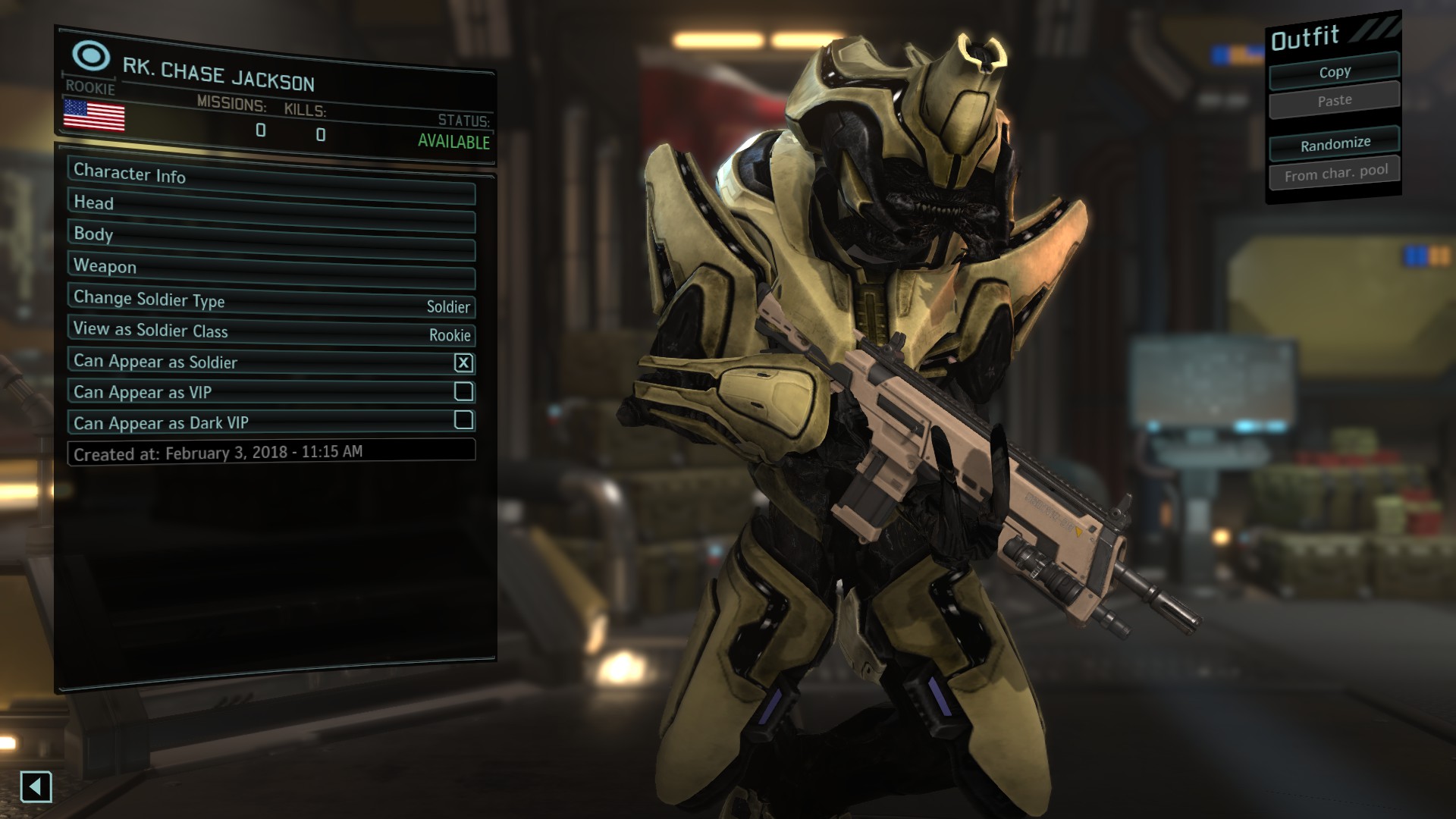 Author:
Uzi
Last revision:
16 Feb at 23:24 2018 UTC
Description:
Also check out Condensed Turtle Flesh's mod here.
http://steamcommunity.com/sharedfiles/filedetails/?id=1308916758
Adds customizations for the helmet, torso, legs and arms to male soldiers.
***Disclaimer***
This is the first time I've ever made a mod in anything ever, so if it's broken please let me know so I can fix it. There's no armor coloring and the fingers are a little wierd but it's the best I can do. Maybe someday someone more skilled than me will be able to do more.
It works okay for WOTC on my computer, but that's a sample size of one.
I recommend using an invisible head mod, the elite voicepack and soldiers wear armor on avenger.
Credit to Dusty for porting the elites to Garys Mod where I got the models from, and to ObelixDX and his excellent tutorials.