Honkai Impact 3 Kiana Kaslana cosmetics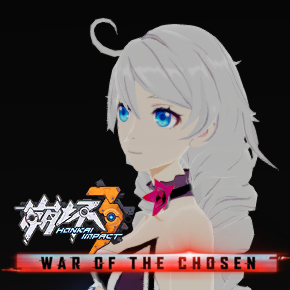 Description:
This mod adds cosmetic options of Kiana Kaslana, a character from Honkai Impact 3.
Ran into this model earlier today so I decided to make a mod out of it. That's it? You may ask. Well, a year has passed since I've started modding, I guess it's time to start making anime mods again. Expect more to come.
As usual, I'll improve it as I work on it and other mods.
How to use
After you have installed Unrestricted Customization, the whole body cosmetic can be found under the female padded medium xcom armor category. See the last screenshot if you're having problem locating it. The hair can be found under, well, the hair section. Remove all other body parts then you're ready to go.
Please note that Unrestricted Customization makes some change to how the camera work in the loadout and customization screen. To put it simple, it disables camera rotation in the loadout screen but gives your more control when you go into the customization screen. You can refer to its mod page if you want to disable this change.
Q&A
Q: Vanilla version?
A: I hate to say this but no, there won't be a vanilla version. I'm really sorry about that.
Q: More character from Honkai Impact?
A: I would like to port more Kiana and Bronya models but I need to find those models first. No plan for other characters
Q: More anime mods?
A: Yes.
Q: What is that gun in the screenshot?
A: Alloy cannon from my EU/EW plasma weapon mod, which is still work in progress.
Q: Why make garbage anime mods?
A: I just wanted to try something different this time. You may have a look at the other more serious mods I've contributed to.
Known Issues
legs are clipping through the skirt wtf/裙子穿模吖/スカートから足が貫通しちゃうんだけど: My current R&D focus. Currently there is no way to implement proper collision physics without tools that modders have no access to. I'll see what else I can do with what we have at hands.
Character looks unusually bright on some maps: If you've been paying attention, you'll notice that the game hangs a light on top of your characters when they're in a night/dark tactical map. There is a way to disable it but it'll require some coding work to be done on the Community Highlander, which I had to rely on the help of other modders.
werid deformation of model: I hope you never notice it since I'm ♥♥♥♥♥♥ and dread of doing weight painting D:
Credit
Washi-Pham on DeviantArt for porting the model. [washi-pham.deviantart.com]
Mihoyo for making the game and all the assets.
All my friends for moral support.