Reach Redux: Army Addons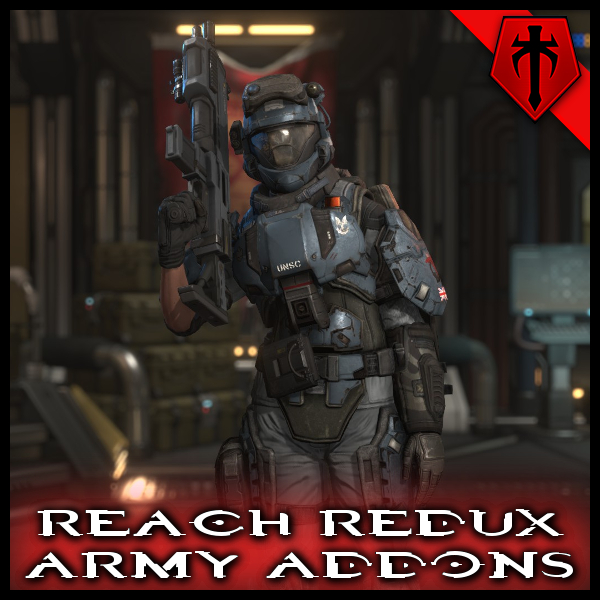 Description:

Reach Redux: Army Addons seeks to add additional customization options on top of those added by Reach Redux: Army Troopers.
Features:
Twenty-three upper / lower face props
Five helmet options
Twenty torso options*
Sixteen arm options
Eleven shoulder options
Four thigh options
Twenty-five deco options
Add Part Names integration
*Torsos reworked to include backpacks and collar type
Known Issues:
Gaps may occur when used with vanilla assets
Mod Directory:
…steamappsworkshopcontent2685001383120905
Permissions:
People are free to use as they see fit parts of the mod that I have worked on, I only ask that proper credit be given.
Firaxis:
For creating XCOM 2 and WOTC and each game's respective SDKs.
Bungie, Saber Interactive, Microsoft, and 343i:
For creating Halo Reach and Halo Anniversary.
Condensed Turtle Flesh:
For texture editing, screenshots, page graphics, and converting the original meshes into a Blender friendly format.
.vhs:
For the preview image assets.
Spart117MC:
For rigging and additional texture editing.