SGT HARTMAN 'R Lee. Ermey' VANILLA and WoTC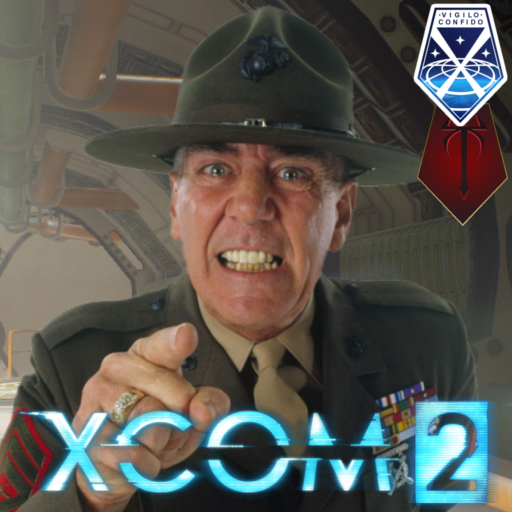 Description:
This Mod is dedicated to the memory of R Lee Ermey, who we lost 15/04/2018.
Sir, you were a Legend – we salute you. "Semper Fi"
I have been working on and off with this mod since October 2017. It is a sign of how great R Lee Ermey's perfomance was that even this week – I am still finding new dialogue to include. It was one of cinemas greatest crimes that he wasn't even Ocsar nominated for his role in 'Full Metal Jacket', no one in Hollywood could have brought what he did to the role.
This Mod contains over 400 original and remixed lines from Ermeys iconic role as Gunnery Sgt Hartman in 'Full Metal Jacket'. Plus lines from his appearence in the TV series 'Space:Above and Beyond' and a few lines from 'Disney's TOY STORY'.
Tested with both Vanilla XCOM and WOTC Classes (All Classes).
*WARNING* This Mod features language used in ways that would not meet the approval of Her Majesty Elizabeth II – The Queen of England.
If you think that you will be offended – please wait for my forthcoming 'Mary Poppins' Voice Mod.
Feedback Positve/Negative is appreciated – so sound off like you got a pair! If you enjoy this mod, please come back and hit the 'Thumbs up' button.
Credits:
R Lee Ermey.
Full Metal Jacket
Space: Above and Beyond
Toy Story