[WOTC] M96 Mattock Assault Rifle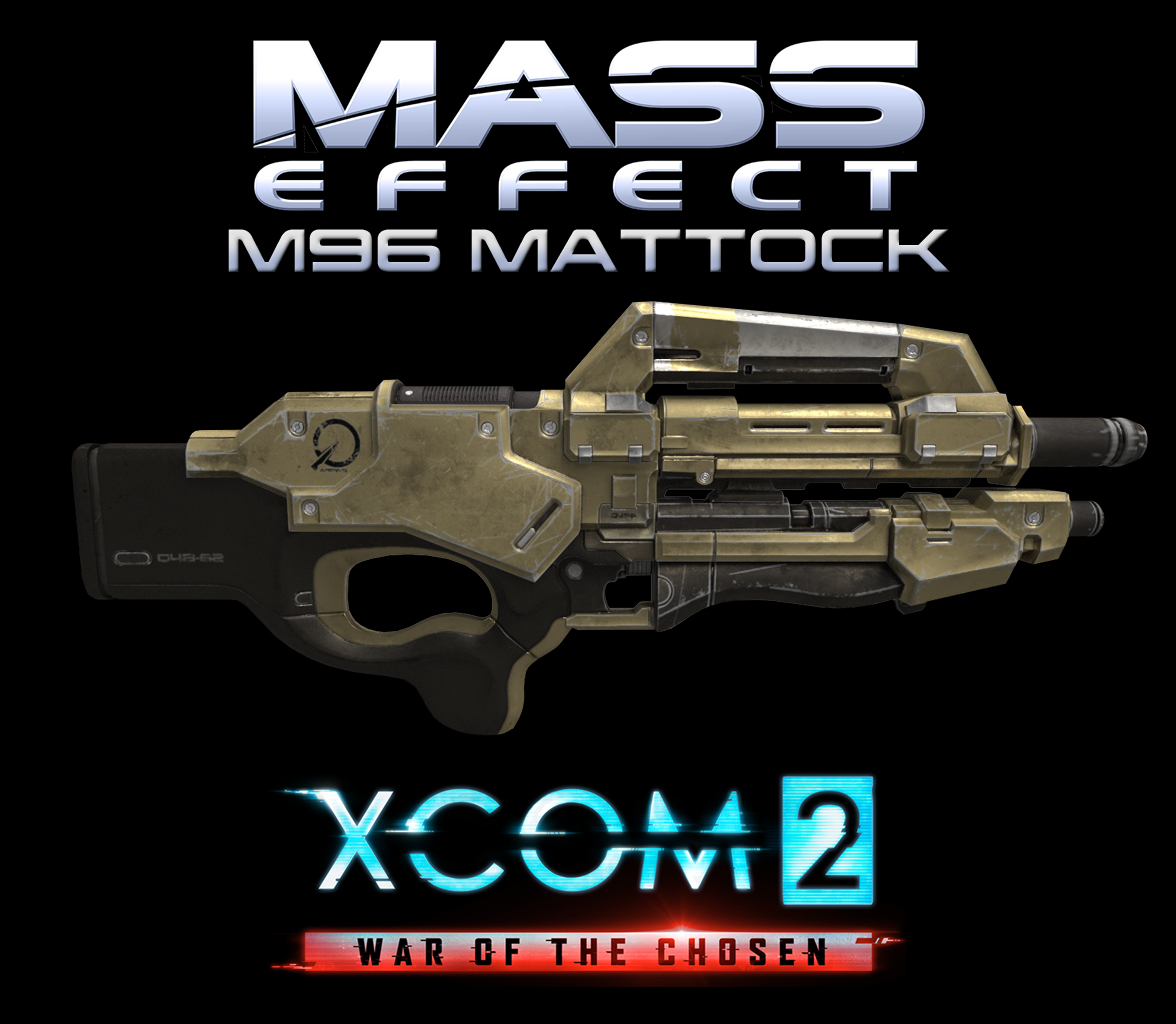 Description:
Seeing as how everyone enjoyed the M8 Avenger, I've decided to continue on with porting various weapons from Mass Effect Andromeda. The M98 Widow is probably next on my list.
The Mattock should play similarly to the one in the Mass Effect games. I reduced the ammunition to 2, and gave a large boost to damage.
Stats:
•Conventional: 7-9 damage
•Magnetic: 9-11 damage
•Beam: 11-13 damage
•Weapon magazine of 2
•Aim boost of 5%
Features:
•M96 Mattock
•Firing SFX from Mass Effect 3
•Another cool looking icon rendered in IRay
•Working metallic map
•Working weapon tiers
•INI to change weapon stats
Credits:
•Bioware – Mass Effect Andromeda M96 Mattock, Mass Effect 3 Mattock firing SFX