MARY POPPINS "Julie Andrews" Vanilla and WoTC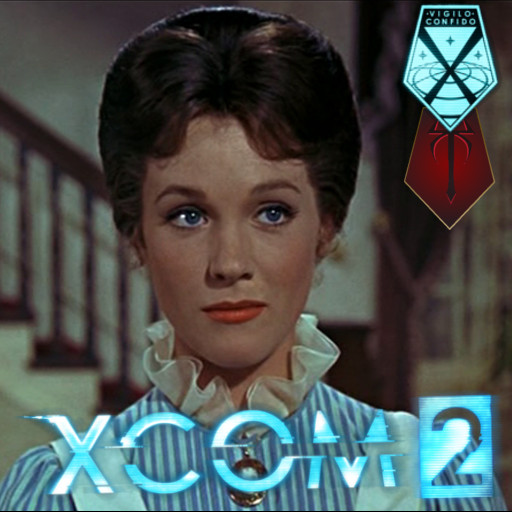 Description:
"I am never cross", Mary Poppins once told us.
Then somebody turned Bert into Advent Burgers and now Mary isn't just cross – she's P#[email protected]!!
The worlds greatest Nanny/Supernatural being, now reborn as an Angel of Death. Recruited into XCOM, she will ensure that Advent bypass the Naughty Step and go straight on to a damn good spanking.
Its going to be tears before bedtime for the Chosen tonight.
Over 280 lines from Julie Andrews iconic role as the original and best Mary Poppins (and a handful borrowed from "The Sound of Music").
This mod was born as a joke I made on my other mod pages, but it gained so much interest I felt that I had to a least try to get it of the ground.
THIS MOD IS UPLOADED AS IS. I WILL TAKE NO RESPONSIBILITY FOR ANY EMBARRESSMENT/REPUTATIONAL LOSS CAUSED DUE TO BEING CAUGHT BY YOU CO-WORKERS/STRANGERS SINGING PARTS OF THE MARY POPPINS SOUNDTRACK WHILE AT WORK, OR IN BARS AND CLUBS.
THIS MOD WORKS ON BOTH VANILLA AND WoTC (including WotC custom Classes)
Feedback Positve/Negative is appreciated. If you enjoy this mod, please come back and hit the 'Thumbs up' button.
Credits:
Dame Julie Andrews
Mary Poppins
The Sound Of Music
All of my current Voice Mods:
MARY POPPINS "Julie Andrews" Vanilla and WoTC
https://steamcommunity.com/sharedfiles/filedetails/?id=1505435517
BAMF "Liam Neeson" Vanilla and WoTC
https://steamcommunity.com/sharedfiles/filedetails/?id=1505431710
SGT HARTMAN 'R Lee. Ermey' VANILLA and WoTC
https://steamcommunity.com/sharedfiles/filedetails/?id=1366675589
BAMF 'Samuel L. Jackson' Vanilla and WoTC
https://steamcommunity.com/sharedfiles/filedetails/?id=1366676878
JOKER 'Heath Ledger' Vanilla And WoTC
https://steamcommunity.com/sharedfiles/filedetails/?id=1366679568
BANE' Tom Hardy' Vanilla and WoTC
https://steamcommunity.com/sharedfiles/filedetails/?id=1366681299