[TLP] Resistance Weapon Replacer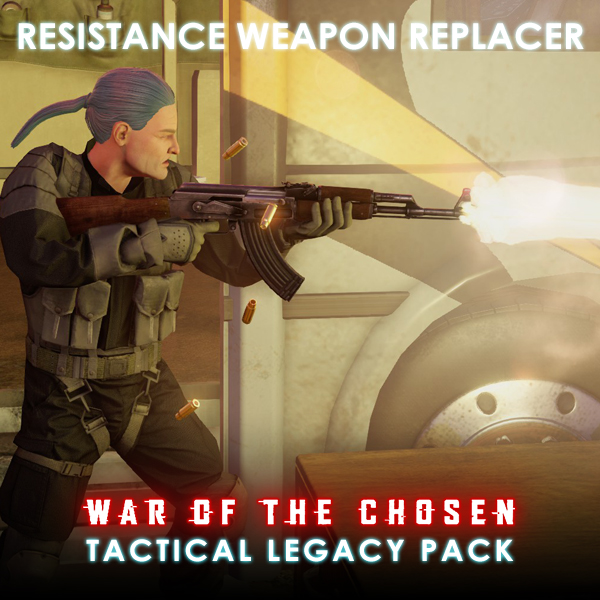 Author:
∑3245
Last revision:
10 Oct at 04:40 2018 UTC
Description:
TLE version only!
This mod replaces the Resistance's boring Assault Rifle that goes ratatatatat with other ones:
(AK > X-9 Assault Rifle > TLE Laser Rifle)
If you have issues with this mod or spotted a bug, please report it in the Bug Report Thread. If you want to provide feedback, whether its good or bad, then post in the General Feedback Thread.
If you are thinking of downvoting this mod, please provide feedback first, so I know what I should improve on/did wrong.
FEATURES
Resistance members during the haven assault will use the AK (Tier 1), X-9 Assault Rifle (Tier 2), and the TLE Laser Rifle (Tier 3).
If you're subscribed to Resistance Firearms, this mod will disable those changes to the Militia's loadout and use this mod's changes instead.
KNOWN ISSUES
Dunno if the new Militia unit actually appears. You might end up with the AK throughout the entire campaign.
Doesn't replace the VolunteerMilitia's weapons, maybe next update.
CREDITS
E3245 for coding and porting the AK.
LOG
Release Version 1.000