(WOTC+TLP) Three Tier Cosmetic Weapons – TLP Version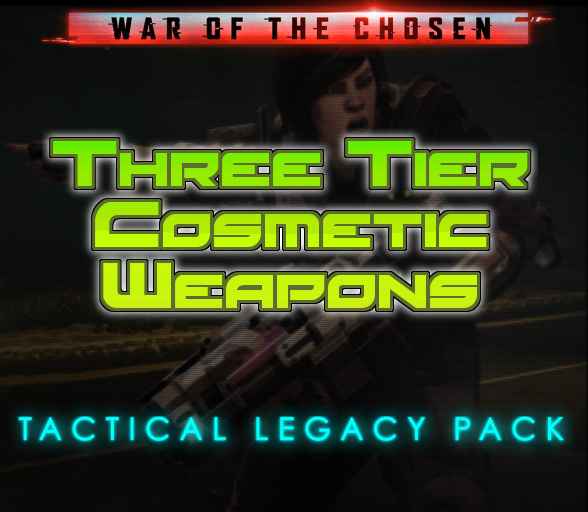 Author:
PZ
Last revision:
14 Oct at 20:57 2018 UTC
Description:
This mod works like my previous Three Tier Cosmetic mod, only it adds cosmetic versions of the new Tactical Legacy Pack weapons at all three tiers, based on the standard weapon's stats. They'll also be infinite, just like standard weapons.
The new weapons should be automatically added, but if that doesn't work, try typing ForceThreeTierTLPCosmeticUpdate at the console.
WOTC Only. Requires TLP, of course.
If you want three tiers of the standard weapons, use Three Tier Cosmetic.