Modular Legacy Armors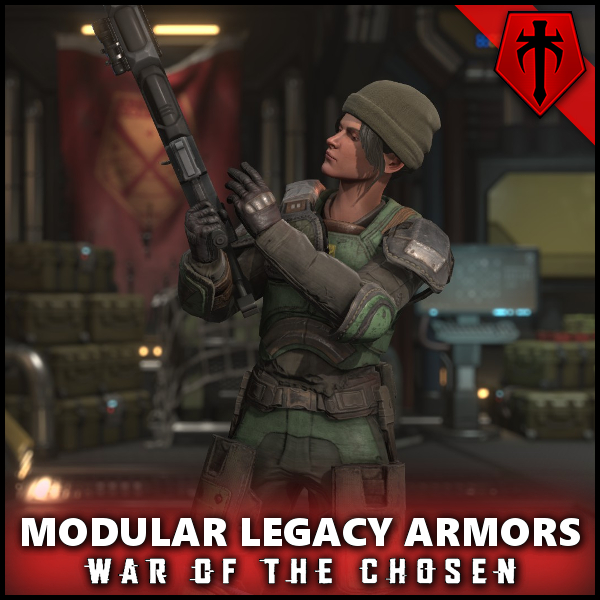 Author:
Spart117MC
Last revision:
28 Oct at 20:23 2018 UTC
Description:
What is this mod?
Modular Legacy Armors is a mod that proceeds to cut up and kitbash the armors from the Tactical Legacy Pack and make them avaialble as cosmetic options for base game armors.
Features:
Three torso options
Five arm options
Thirty-nine shoulder options
Thirty-two forearm options
Three leg options
Forty shin options
Forty thigh options
Twelve deco options
Addons:
Recommended mods:
Mod Directory:
…steamappsworkshopcontent2685001548555002
Permissions:
You are free to use the contents of this mod as you see fit as long as you give proper credit.
Credits:
Firaxis – XCOM 2, WOTC, and TLP
.vhs – Preview image assets
Team CX – Moral support