Ketaros 2D Package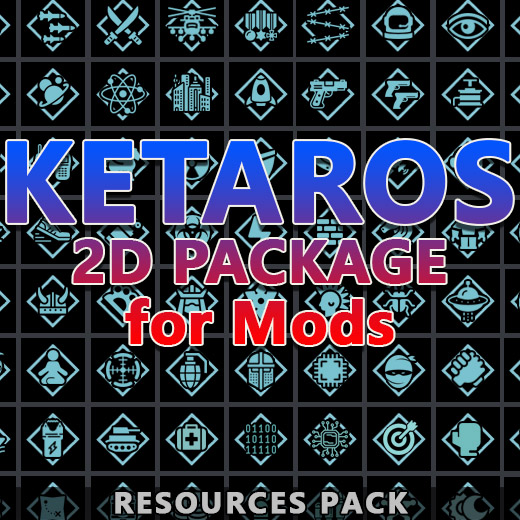 Author:
Ketaros
Last revision:
5 Nov at 23:21 2018 UTC
Description:
ATTENTION PLAYERS: This mod doesn't do anything by itself!
This is a Package of 2D Artworks following the game theme/style correctly for Modders use it. Yeah, most of the modders are great programmers and not "skilled" on 2D art. I am the extreme opposite.
In the Package
– 100 Custom Classes icons
ATTENTION MODDERS: Use it freely and happy!
Please refer to this package and use it. Any way you want, feel free to add as Required, feel free to download and use my UPKs. Just don't forgot to mention my name on credits if you do so.
I plan to update this package REGULARLY.
Next Update: 200 Perk/Abilities icons.
Also, I might create a Google Doc reference spreadsheet.