Worsen Free Alien Move (old, abandoned)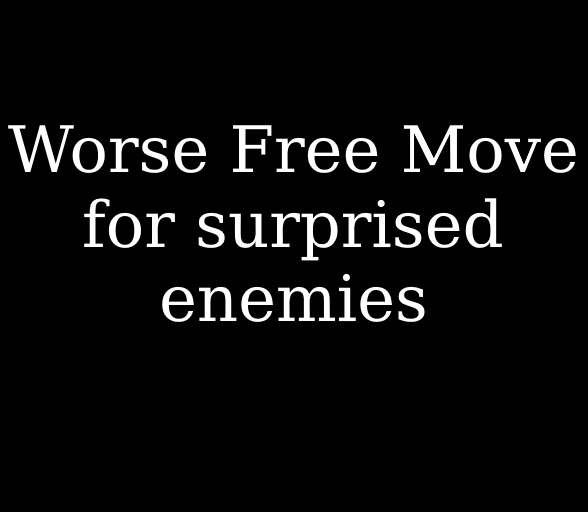 Author:
surray
Last revision:
14 Feb at 09:44 2016 UTC
Description:
NOTE:
This mod is not being maintained any more. It may or may not work with the latest version of XCom 2, I have no idea.
This mod aims to make the AI take less advantageous moves when they are surprised by your forces on your turn while not concealed.
In vanilla XCom2, the enemies, when surprised, will consider positioning of your troops and search for spots that have cover from as many of your soldiers as possible.
With this mod, they will simply move to mostly random locations, so some enemies will randomly end up in cover, while others will expose themselves.
For the variant which makes the enemies skip their free turn entirely, look here http://steamcommunity.com/sharedfiles/filedetails/?id=623053621