[WOTC] Destiny Shax Titan Armour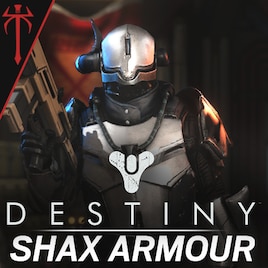 Author:
Cavily
Last revision:
29 Dec at 17:14 2018 UTC
Description:
This mod adds the Shaxx titan armor from Destiny 2 to Xcom 2 in the form of customization parts for males only. There are still a few things I need to fix on this, but I wanted to throw this out there for you my trusted friends before it rots on my hard drive until the end of all things.
FEATURES
Shaxx armor divided in Left- right arms and shoulders..
Shaxx torso, legs and helmet.
Full and broken version of left horn in the upper face prop slot.
Full and broken version of right horn in the lower face prop slot.
All parts are male only currently.
Available for all three armour tiers.
Available for all three resistance faction.
FAQ
Before you all get excited and go "Wow greatest mod maker of this generation Cavily, can you do X armour from Destiny?"
I'd say it's unlikly to expect any Destiny port from me in the near future. Given that I'm short on time these days and the time and effort required for Destiny ports, I'll probably not get to other Destiny ports for a while.
CREDITS
Bungie- Destiny
Firaxis – Xcom 2
ArjenW -for making the thumbnail
Sub the Jub – for ripping the model and posting it online
Also special thanks to this obscure Canadian modder for working magic on the textures, you probably don't know him he made this vanilla only mod with Space Soldiers: Armours of the Empire….Harnasses of the Imperium…. something like that.