Skirmisher Heretic Hero Class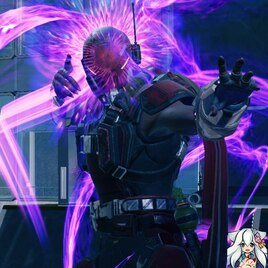 Author:
Mitzruti
Last revision:
2 Nov at 04:42 2018 UTC
Description:
BURN THE HERE– wait. no.
Adds a variant of the skirmisher that's an Ex-priest. With sweet psi-blades because why not.
Features 3 perks per level and a XCom pool 30 perks deep.
Perk List
Initiate: Insanity, Suppresion and Grapple
Acolyte: Corrupt, Mind Merge or Cool Under Pressure
Adept: Justice, Inspire, or Area Suppression
Disciple: Stasis, Stasis Shield or Improved Suppression
Mystic: Schism, Soul Merge or Lockdown
Warlock: Judgement, Sustain or Fortify
Magus: Domination, Solace or Fearsome
(corrupt can target people that you're supposed to be rescueing. consider yourself warned.)
Made Possible By…
PZ — Those sweet psi-blade-amps. And the multiple faction heros mod.
Favid — porting so very many perks.
The UI mod is disposable, if you have some other mod that makes psi visible.